Boot camp training usually involves military style workouts and can be vigorous and intense. It involves leveled up aerobic exercises as well as body weight training. This type of routine is fast becoming a favorite among fitness buffs as it fosters team effort and camaraderie.
Your first time going away on a fitness boot camp course requires you to follow a few etiquettes. Here we have listed some things that you should avoid doing when at boot camp.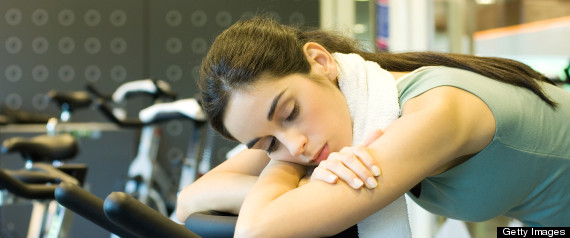 Do not expect it to be easy - 

Expect rapid weight loss but for this to be effective, in return, you also have to go put in your all. Workouts can be tough and extremely challenging so do not go in expecting it to be easy.

Do not fool yourself - Whilst most boot camps provide 3 meals and snacks a day some participants have been known to sneak in some chocolate, crisps and other junk with the luggage. If you are serious about losing weight to get in good shape, then you should sacrifice some things. You have to totally avoid junk food and begin eating healthy meals. Since you are working out a few days each week, your body will need lots of energy and protein and the best source for these are fruits, vegetables, fish and some meat. Make it a point to drink at least eight glasses of water each day, too. Be true to yourself and say no to unhealthy food.
Do not be late for warm ups - Boot camp sessions always start with warm ups. Do not miss these for that extra 15 minutes of sleep. Warm up sessions help avoid muscle injury and boosts performance of the more challenging workouts.
Do not overwork yourself - While people are often encouraged to push themselves to the limit, do not think that working too hard in order to achieve your weight goal in a short period of time is okay. This can lead to the most serious injuries, pain and eventual lethargy. Be sensible and listen to what your body is telling you.
Do not be discouraged - Not everyone is going to be able to keep up with the workouts; some people will perform better than others. Boot camp instructors encourage you to go at your own pace; so if you are a little behind don't be discouraged. Go at your own pace and be happy doing so.
Do not show off - You may find yourself getting through each workout ever so easily. Who knew you had all that energy in you? Whilst you should be proud don't gloat about it, you may risk annoying other participants who aren't finding as easy as you.
Do not be negative - You aren't going to like everything you are asked to do, but that's no reason to not do it. Don't be so negative; you will only give off bad vibes to the rest of the team and risk ruining the experience for everyone. Take part in everything and be happy to do so.
Do not wear skimpy clothing - Since boot camp training is a group workout, and whilst you are encouraged to feel confident about your body, skimpy and revealing outfits won't get you anywhere; you will only end up looking and feeling uncomfortable.
Do not be unsociable - You are there – not just to reach your weight loss goals but also – to meet other people. Take time to befriend your boot camp buddies. These people are the very people that can help you stay motivated when the exercise routines start to feel insurmountable.
Claire Marshall is a mum to 2 and has achieved 16lbs weight reduction in just 2 months by attending fitness days in the UK. When she isn't spending time with her two boys she is training at the gym or cooking up healthy and nutritious meals for the family. Claire has a passion for writing and arts.
Rashani Gooden has been working as an online business owner for the past 6 years. He is also a keen blogger and forum contributor, having writing over 6,000 articles as a guest author and currently Owns a Network of website. Visit http://return2writing.com/write-for-us for more details
Latest posts by Rashani Gooden (see all)
Share and Enjoy